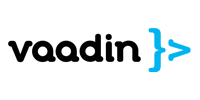 We are currently looking for enthusiastic Java Developers to join our ranks in upcoming battles. Our flagship open source product, Java based Vaadin Framework, is currently experiencing a rapid worldwide adoption. Since its launch 3,5 years ago Vaadin has already conquered a the hearts of more than 100,000 developers worldwide, and we are hungry for more.
Would you be interested in being part of the next success story and leaving your mark in history? Join the Vaadin team!
What you can expect from us
We value technology and innovation over convention and status quo. We are all rich with ideas, ardent towards developing new and better solutions and love bending the limits of what is possible on the web. The organization is free from frivolous bureaucracy and assuredly developer-friendly. At Vaadin, you get to work with cutting edge technologies and pick the tools you need to succeed. We encourage you to put 10% of your working time into your personal projects that help moving Vaadin forward. We are truly proud – not only of the fact that our open source technology is used by thousands of developers worldwide, but also of our brilliant team. We boost our team spirit with work as well as fun related activities. We challenge and support you to grow as a professional in our creative, startup-like environment with customers all over the globe. Oh, and there are LAN parties, a game room and BBQ's!
What we hope you to bring us
Your relevant degree is equipped with strong and provable programming skills. We believe your interest and experience in Java, open source and web technologies will work towards your advantage. Because you are a team player, we know you'll fit our compact team creating peerless user experiences. We trust you to be as confident in close interaction with our customers, as you are writing kick-ass Java. Our operating market is global and our customers located around the world. Therefore, readiness to travel and fluency in English are pretty vital for your survival. The post is located in Turku Finland, and we offer a comprehensive relocation package should you need one.
Apply now by sending your application and resume to rekry@vaadin.com. For more information see https://vaadin.com/jobs