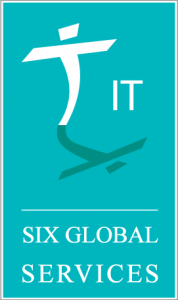 IT Six Global Services is seeking an experienced, talented, self-motivated Software Engineer who has a successful track record utilizing Java in a services-oriented, enterprise environment. This person will join a team responsible for designing and implementing new cloud-based services. We work in a fast-paced, collaborative, agile environment where you will have the opportunity to communicate directly with clients overseas. So having good command of English is a must.
3-6 years of software development experience, including at least 3 years developing back-end Java applications in a team environment;
Strong skills in Object Oriented design and implementation;
Recent mid to back-end development experience within a JavaEE-compliant application server;
Working experience with Agile Scrum;
Excellent verbal and written communication skills;
BS or MS in Computer Science or a similar engineering discipline.
Nice to Have:
Experience with JMS and/or AMQP;
Experience with Spring, CDI or other DI environment;
Experience with web services (SOAP and REST);
Good working knowledge of XML and related technologies;
Experience with Relational Data Modeling, SQL;
Experience with virtualization product/platforms such as VMware/vCenter and their APIs;
Experience working with or integrating with .NET technologies;
Linux experience.
Benefits
IT Six offers an attractive career in an international successful company, personal and professional development opportunities.
IT Six also offers you an attractive compensation package, high qualitative working conditions and the possibility to grow in a competitive and professional environment.
Excellent working conditions;
Great training opportunities;
Professional and dynamic work environment;
Value recognition;
Creativity and innovation strongly encouraged;
Team building activities;
Free English language courses;
Attractive salary package and other incentives.
Please send your resumes at hr@itsix.com.
Number of open positions: 4.