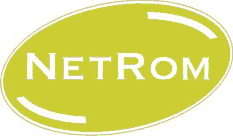 Department of Informatics together with NetRom Software company invite you to join Open4Tech – Netrom Software Day, event which is part of the series of events Open4Tech – Open for technology.
Everybody is invited, from students to teachers and anyone who is interested.
Where: Faculty of Exact Sciences, Room 363;

When: Thursday, 9th of May 2013, 12:00.
NetRom Software has been active in the Romanian university town of Craiova since 1998 in developing business-process critical software to the highest quality standards. Company's clients are software suppliers and IT departments of companies listed in the Benelux, Germany, Poland, Israel and the US. Many thousands of satisfied end users in a variety of industries work with their innovative products every day. Since 2006, the company is a top-3 player in the Dutch nearshore software development market.
NetRom Software hired over one hundred seventy university educated architects, analysts, designers and programmers, specialists in the technologies, platforms and methods used to achieve effective and rapid product development.