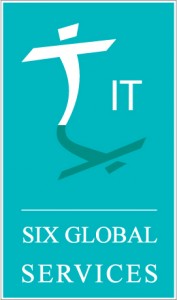 IT Six Software Engineering Academy
July 15th – September 30th
The renown software engineering training program offered by IT Six Global Services is about to start: the Software Academy.
Are you ready to kick-start you career? Do you have passion for technology? This is the opportunity to start your journey in the art of programming great software solutions.
Act now and apply!
What it is?
The IT Six Academy's mission is to complete your knowledge built during University classes with more advanced concepts, best practices and personal abilities required in the global software market. The purpose of the program is to help students develop practical and teamwork skills to meet the standards of real projects and real deadlines.
The Software Engineering Academy will focus on software development principles, object-oriented programming, design patterns.
What you should expect?
The program will run with a minimum training period of 60 days. The presence at the IT Six headquarters in Craiova, will be 20 hours per week at the minimum.
You will have the opportunity to work with our Chief Architect and follow a full project cycle.
Email your CV in English to: office AT itsix DOT com and specify the fact that you are interested to join the IT Six Software Engineering Academy.