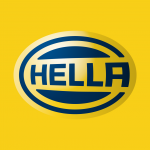 First step in an Embedded Developer career
HELLA employs more than 29,000 people in over 35 countries and is one of the world's leading suppliers to the automotive sector with an annual turnover of € 5 billion. With our lighting systems, we provide vehicles with their distinctive face. With innovative electronics, we increase safety and comfort. In addition, we have one of the largest trading organizations for automotive parts and accessories in Europe. In our business field of industries we pool our areas of expertise and develop products for the industry and local authorities, such as LED street lighting.
If you are a student in a 2nd, 3th. 4th year with a technical background, passionate by programming, electronics and automotive domain, with a good English communication, we wait your application until 17th March.
Highlights of the Program and Benefits:
You will have the opportunity to apply your theoretical knowledge on a Hella project having the support of a dedicate mentor;

You will work for 2 months, 4 hours per day in a challenging and professional working environment;

Labor contract and payment during the Internship Program;
You can apply at the following link
http://www.bestjobs.ro/top-locuri-de-munca-internship-program-at-hella-craiova-location/638132/1
How do you see the future? Actively shape it with us! Because we are looking for and developing talented students who want to put their ideas into effect within the innovative working environment of a global family enterprise.