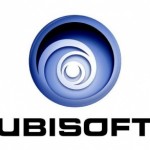 Department of Informatics together with UBISOFT invite you to join Open4Tech – UBISOFT Day, event which is part of the series of events Open4Tech – Open for technology.
Everybody is invited, from students to teachers and anyone who is interested.
Where: Faculty of Mathematics and Natural Sciences, Room 363;


When: Thursday, 14th of November 2013 – 10:00 AM.

UBISOFT is a leading producer, publisher and distributor of interactive entertainment products worldwide. With more than 6700 employees, and 26 studios in 18 countries, Ubisoft has the second largest internal creation force in the world.
Ubisoft Craiova is the second Ubisoft studio opened in Romania. Since 2008 the studio is continuously growing and facing new challenges developing video games, middleware and tools. Our main titles are: Silent Hunter, Tom Clancy's HAWX 2, Tom Clancy's Ghost Recon: Future Soldier, Rayman Origins, AutoDance by Just Dance, Assassin's Creed Pirates.
Come and joins us this Thursday, and we will share with you our job opportunities, trainings and internships.