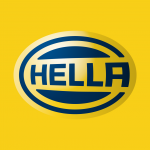 HELLA employs more than 25,000 people in over 30 countries and is one of the world's leading suppliers to the automotive sector with an annual turnover of € 4.4 billion. With our lighting systems, we provide vehicles with their distinctive face. With innovative electronics, we increase safety and comfort. In addition, we have one of the largest trading organisations for automotive parts and accessories in Europe. In our business field of industries we pool our areas of expertise and develop products for the industry and local authorities, such as LED street lighting.
Your Responsibilities
You will be working within Hella Romania Design and Development Center from Craiova. Your duties are both demanding and varied; you will estimate, plan and track tasks within international teams. You will create specifications and design software components for automotive systems and you will also implement and test software components, validate developed systems. You will ensure quality processes, as requested by automotive standards.
Your Competences
Your profile is as varied as your new duties. You will have completed studies in a relevant specialization. You have very good knowledge of C, with relevant experience, ideally in embedded systems and you have knowledge of software development processes. You have a good level of working English. Experience in model based development (Matlab/Simulink) would be an advantage. Task planning experience and knowledge of Autosar standard where possible.
How do you see the future? Actively shape it with us! Because we are looking for and developing talented employees who want to put their ideas into effect within the innovative working environment of a global family enterprise. Please send us your application – preferably via our career pages – including your salary expectations and the reference code HRO/E/D2/SWD.
Light up your career: hella.com/career