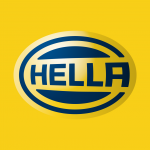 PRACTICE at HELLA
First step for an Embedded Software Developer career
Whom: Students from 3th year and graduate students at Faculty of Exact Science, passionate with computers, electronics and automotive and who have not participated to Hella Embedded Club before.
What: We offer you the opportunity to apply your knowledge working on a Hella project having the support of a dedicated mentor.
When: 2 months, 4 hours a day, starting with March 25th 2013.
Why: You will gain practical experience and some money.
Tell us why you want to apply by sending an email to patricia DOT ciosa AT hella DOT com (please attach your CV).